One of my childhood friends hosted a tea party when we were younger and it was one of the best parties I can remember. We dressed up, acted fancy, and tasted delicious food! It was just so fun and I have always wanted to do something similar!! When I heard that my new cousin hosted one for her bridesmaids and the important women in her life I decided that I am going to have to follow suit!!!
All pictures are from the
ParTea Planner!
These are my colors!!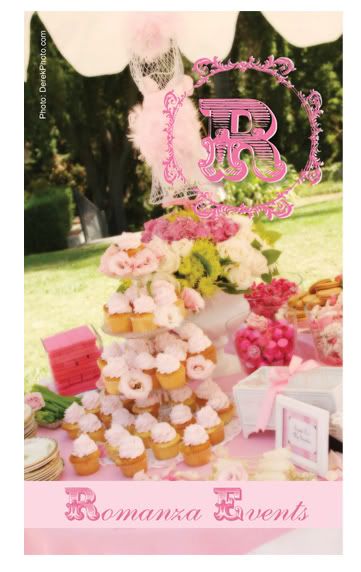 The balloons are great!!
Bridesmaid teas have been happening for many years and there are so many traditions behind them. One of my favorites is summarized on the knot, "traditional wedding circles, especially in the South, a popular feature of the bridesmaids' tea is the "charm cake." Symbolic charms (usually sterling silver) are tied to 12-inch-long ribbons (one for each maid); the ribbons are then arranged between the bottom tier of the cake and the cake plate, trailing out onto the table surface. At the tea, each bridesmaid pulls a ribbon and the charm she retrieves bears a special message. Examples: Horsehoe = good luck; Anchor = adventure awaits; Fleur-de-Lis = love will flower; Wedding Bells = next to marry; Ring = next to be engaged; Camera = fame and fortune; and on it goes." From
the knot
My family raises watermelons and other fruits and veggies so I am going to try my hand at making one of these!!
Cupcake in a tea cup- how adorable!
I also want to really host this and make the food! So I am thinking that we will have the tea Wednesday afternoon or so and invite all the women who have helped me in this process! Here are some of the recipes I want to try to make:
-Definitely the cupcake in the tea cup

Just love all of this!!
"Other significant activities can be part and parcel of the bridesmaids' tea. Often the gang will use this time to present the bride with something old, new, borrowed, and blue. And, if they all pitched in to buy the bride a special wedding gift, they'll present that too, maybe with some words of benediction from the maid of honor. What else? Married attendees can come prepared to share what they've learned about marriage, usually in the form of funny anecdotes, moving memories, and sound advice."
the knot
What a fun thing to do with some of the most special women in a bride's life!
Can't wait!!